CDFI Coalition Institute
Register Now for the 2018 Institute
The 2018 CDFI Coalition Institute will take place on February 28 and March 1 at the Renaissance Hotel, located at 999 9th Street NW in Washington, D.C.  As in the past, the Institute will draw a diverse range of CDFIs from across the country to Washington. The Institute is a two-day event designed to bring real-time information to CDFIs that promotes substantive policy discussions, reflection on industry practices and strategies for the future, as well as offering time to cultivate relationships with fellow community development professionals.
Keynotes: Senator Shelley Moore Capito (R-WV) and CDFI Fund Director Annie Donovan
Senator Capito will provide an opening keynote at the welcome breakfast on February 28. She is the Chair of the Senate Appropriations Subcommittee on Financial Services and General Government, which has jurisdiction over appropriations for the Treasury Department and the CDFI Fund. CDFI Fund Director Annie Donovan will also provide a keynote on the morning of February 28.
Other congressional champions and key federal agency staff have been invited to speak. Panels will be held with experts from the CDFI Fund, other federal agencies, private financial institutions and include a variety of topics including new CDFI Fund appropriations, resources and technologies for CDFIs, inclusive practices that encourage racial equity, prospects for GSE reform, regulatory relief for banks and recent legislative changes, impact investing and other matters of importance to community development field. Time will also be set aside in the afternoon for those attendees who are interested to visit their Members of Congress.
The Institute agenda and further detail on speakers and panels are below.
REGISTRATION AND BREAKFAST
WELCOME AND INTRODUCTIONS
James R. Klein, CDFI Coalition Chair
BREAKFAST KEYNOTES
Senator Shelley Moore Capito (R-WV)
Introduction by Marten Jenkins, Natural Capital Investment Fund
CDFI Fund Director Annie Donovan 
IMPACT INVESTING: THE FULL CONTINUUM OF CAPITAL
Many funders and investors consider CDFIs some of the original impact investors, serving those people and communities left outside the economic mainstream. In this session, panelists will describe what impact investing means today in the CDFI field. The panel will address how CDFIs can more effectively work with non-CDFI impact investors in new and traditional ways and where there are opportunities to advance impact investing in the CDFI field. There is substantial interest among a range of investor types and substantial capital available, but there remain questions about how CDFIs can match that capital with the needs of underserved people and communities. For example, many impact investors do not consider the cost of business development and other development services provided by CDFIs that help potential investments become "investment ready." However, these services are essential to get businesses investment ready and often make it difficult for CDFIs to meet higher return thresholds of some impact investors. Lastly, impact measurement continues to be a challenge. The panel will address impact measurement challenges and solutions.
Moderator: Keith Bisson, CEI
Panelists:
Ceyl Prinster, Colorado Enterprise Fund
Catherine Jones, Montana & Idaho CDC
Tracy Kartye, Annie E. Casey Foundation
OTHER FEDERAL RESOURCES FOR CDFIS
The panel will focus on federal agencies, other than the CDFI Fund, that offer resources for CDFIs, including the Federal Housing Agency, the Small Business Administration, the US Department of Agriculture, and the Department of Health and Human Services through the Office of Community Services.
Moderator: Teresa Montoya, GECU
Panelists:
Rafael Elizalde, U.S. Department of Health and Human Services
William Manger, Small Business Administration
Bette Brand, U.S. Department of Agriculture (Invited)
Matthew Douglas, Federal Housing Finance Agency
LUNCHEON WELCOME
James R. Klein, CDFI Coalition Board Chair
Speaker: Lisa Mensah, Opportunity Finance Network 
LUNCHEON PANEL
The second year of the 115th Congress—Discussion on the legislative landscape, including appropriations, potential changes to CRA, the Farm Bill, and changes resulting from tax reform. Attendees will also hear from Coalition staff on policy and priorities for 2018 and the Fiscal Year 2018-19 appropriations.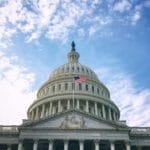 CAPITOL HILL VISITS
Open Office Hours with the CDFI Fund
CDFI Fund program, certification and compliance monitoring staff will be available to meet one-on-one with conference attendees who have individual questions. Meet CDFI Fund staff, ask questions about programs, certification or compliance. Staff from the following offices and program will be onsite:
Bank Enterprise Award Program;
Bond Guarantee Program;
Certification, Compliance Monitoring and Evaluation;
CDFI Program and NACA Program; Capital Magnet Fund; and
New Markets Tax Credit Program.
Drop by any time during the office hours to ask questions
CDFI COALITION MEMBERSHIP MEETING AND ELECTION OF BOARD MEMBERS
All Institute participants are invited to attend the Coalition's Annual Membership Meeting.
FOSTERING RACIAL EQUITY IN THE CDFI FIELD
Sponsored by the W.K. Kellogg Foundation
Per the Center for Social Inclusion, racial equity is defined as both an outcome and a process. As an outcome, we achieve racial equity when race no longer determines one's socioeconomic outcomes; when everyone has what they need to thrive, no matter where they live. As a process, we apply racial equity when those most impacted by structural inequity are meaningfully involved in the creation and implementation of the institutional policies and practices that impact their lives. CDFIs have sought to give people of all races equal opportunity by providing access to capital, building affordable and inclusive housing, financing quality health and child care centers, and creating jobs and increasing availability of community services.  
CDFIs must now look through a racial equity lens with the goal of cultivating more equitable opportunities for underbanked and underserved communities, including communities of color. People of color, and the places where they live, continue to experience higher rates of poverty and economic isolation, with few opportunities available to build the assets and access the capital required for them and their families to escape the cycle of poverty. During this session, panelists will evaluate the strategies used by CDFIs to ensure the work they are doing fits the community profile they are serving.  Are local, state and federal resources reaching and benefiting low-income communities of color and how can we better measure impact and outcomes? The audience will be asked to discuss and reflect upon what actions are needed from within the CDFI field to break down barriers and ensure that our organizations reflect the communities being served and that racial equity is achieved where one's racial identity is no longer predicted, in a statistical sense, but how one fares.
Moderator:  John Holdsclaw IV, National Cooperative Bank
Panelists:
Rachelle Arizmendi, PACE
Tanya Fiddler, Native CDFI Network
Michelle Mapp, South Carolina Community Loan Fund
Saurabh Narain, National Community Investment Fund
CDFI FUND INSIGHT AND PRIORITIES FOR 2018
Senior CDFI Fund officials have been invited to discuss program, policy and research priorities for the year.
Panelists:
Greg Bischak, Program Manager, Financial Strategies and Research
Lisa Jones, Program Manager, Bond Guarantee Program
Daniel Aiello, Associate Program Manager, Capital Magnet Fund
Amber Kuchar Bell, Program Manager, CDFI Fund and NACA Programs
Tanya McInnis, Acting Program Manager, Certification, Compliance Monitoring and Evaluation
LUNCHEON 
Speaker: Joyce Klein, Aspen Institute
During this presentation, attendees will hear about the Aspen Institute's Good Companies/Good Jobs Initiative, their work on addressing the racial wealth gap and expanding inclusion through business ownership.
Keynote: Stanley Gimont, Deputy Assistant Secretary for Grant Programs, HUD
CONCURRENT SESSIONS 
Community Development Financing and the Tax Code
There are few community development tools with a larger economic impact in low-income rural and urban communities than the New Markets Tax Credit (NMTC). The inclusion of the Investing in Opportunities Act in H.R. 1, the Tax Cuts and Jobs Act, provides an additional community development tool, which was designed to complement the NMTC.
Join this panel as they look at findings from a new report on the NMTC's economic impact released in December 2017, including investment trends, as well as diving into the concept behind IOA, implementation, and possible uses for investments in low-income communities.
Moderator: Matt Josephs, LISC
Panelists:
Paul Anderson, Rapoza Associates
John Lettierri, Economic Innovation Group
John Sciarretti, Novogradac & Company LLP
Kevin Boes, LISC
How Can CDFIs Broaden Access to Affordable Housing and Build Inclusive Communities
This session will focus on barriers to affordable and accessible housing, including homeownership, for underserved and underbanked communities. What are some of the unique challenges to providing housing in rural areas, in communities of color, for people with disabilities, and in areas of persistent poverty? The panel will discuss how CDFIs can work to expand availability, increase affordability and assist with building credit.
Moderator: David Beck, Self-Help
Panelists:
Danny Garcia-Vela, MGIC
Rob Grossinger, National Community Stabilization Trust
Jennifer Bang, Disability CDFI Coalition
Jerry Rickett, KHIC
Leveraging CDFIS to Unlock the Potential of Minority Owned Businesses
Minority owned small businesses are important drivers of economic development and growth, yet often do not experience the growth and investment that would allow them to reach their full potential. A recent report by the Aspen Institute found that Latino-owned businesses fail to scale in size and revenue at the same rate of non-Latino businesses, presenting an opportunity gap of $1.38 trillion for the US economy. CDFIs and their partners are providing innovative solutions to ensure that Latino-owned businesses and other businesses owned by people of color have the support and financial capacity to grow their businesses to their full potential. Hear from CDFI practitioners and community partners about the ways they are reaching small businesses and breaking the barriers of access to capital to help promising minority owned businesses prosper.
Moderator: Dafina Williams, OFN
Panelists:
Sarah Alvarez, Aspen Institute
Joanna Ramirez Barret, MEDA
Ted Piccolo, NWNDF
Yanki Tshering, BCNA
FINTECH REVOLUTION IMPACT ON FINANCIAL SERVICES FOR UNDERSERVED PEOPLE AND PLACES
Moderator: Dominik Mjartan, South Carolina Community Bank
Connie Evans, Association for Enterprise Opportunity
Nick Elder, Community Reinvestment Fund, USA
Ami Naik, from Radicle Impact Partners
Eben Sheaffer, National Federation of Community Development Credit Unions
Private Sector Sources of Capital for CDFIs
Private sector financing sources, particularly major banks, are investing in and with CDFIs in different ways. This panel will discuss current issues their institutions consider when making investments into distressed communities through CDFIs and current programs.
Panelists:
Sean Birney, U.S. Bancorp Community Development Corporation
Kevin Goldsmith, JP Morgan Chase
Cristina Shapiro, Goldman Sachs