CDFI Coalition Institute
2018 Institute Registration Now Open
The 2018 CDFI Coalition Institute will take place on February 28 and March 1 at the Renaissance Hotel, located at 999 9th Street NW in Washington, D.C.  As in the past, the Institute will draw a diverse range of CDFIs from across the country to Washington. The Institute is a two-day event designed to bring real-time information to CDFIs that promotes substantive policy discussions, reflection on industry practices and strategies for the future, as well as offering time to cultivate relationships with fellow community development professionals.
Senator Shelley Moore Capito (R-WV) will provide an opening keynote at the welcome breakfast on February 28. Senator Capito is the Chair of the Senate Appropriations Subcommittee on Financial Services and General Government, which has jurisdiction over appropriations for the Treasury Department and the CDFI Fund. Other congressional champions and key federal agency staff have been invited to speak and will be announced in the days ahead. Panels will be held with experts from the CDFI Fund, other federal agencies, private financial institutions and include a variety of topics including new CDFI Fund appropriations, resources and technologies for CDFIs, inclusive practices that encourage racial equity, prospects for GSE reform, regulatory relief for banks and recent legislative changes, impact investing and other matters of importance to community development field. Time will also be set aside in the afternoon for those attendees who are interested to visit their Members of Congress.
The event will begin on February 28th with registration opening at 8:15 am and the breakfast and welcome remarks will begin at 8:45 am. On March 1st, the Coalition's Annual Membership Meeting and Board Election will begin at 8:45 am. Breakfast will be served and all Institute attendees are invited to attend. 
Registration Rates:
Members: $499 (Early Bird); $550 (after 1/31/18)
Non-Members: $575; $625 (after 1/31/18)
Please Note: All registration fees are non-refundable after February 9, 2018.
Room Reservations:
The Coalition has secured a small block of rooms at the Renaissance Hotel. The room block closes on January 29th at 5pm, but please book as soon as possible to ensure availability.
REGISTRATION AND BREAKFAST
WELCOME AND INTRODUCTIONS
James R. Klein, CDFI Coalition Chair
BREAKFAST KEYNOTES
Senator Shelley Moore Capito (R-WV)
Introduction by Marten Jenkins, Natural Capital Investment Fund
CDFI Fund Director Annie Donovan (Invited)
PANEL SESSION TO BE ANNOUNCED
OTHER FEDERAL RESOURCES FOR CDFIS
The panel will focus on federal agencies, other than the CDFI Fund, that offer resources for CDFIs, including the Federal Housing Agency, the Small Business Administration, the US Department of Agriculture, and the Office of Health and Human Services through the Office of Community Services.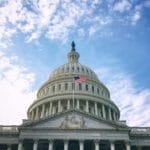 CAPITOL HILL VISITS
CAPITOL HILL RECEPTION
Dirksen Senate Office Building, Room G11
CDFI COALITION MEMBERSHIP MEETING AND ELECTION OF BOARD MEMBERS
All Institute participants are invited to attend the Coalition's Annual Membership Meeting.
FOSTERING RACIAL EQUITY IN THE CDFI FIELD
Sponsored by the W.K. Kellogg Foundation
CDFI FUND INSIGHT AND PRIORITIES FOR 2018
Senior CDFI Fund officials have been invited to discuss program, policy and research priorities for the year.
CONCURRENT SESSIONS TO BE ANNOUNCED
PANEL SESSION TO BE ANNOUNCED
PRIVATE SECTOR SOURCES OF CAPITAL FOR CDFIS
Private sector financing sources, particularly major banks, are investing in and with CDFIs in different ways. This panel will discuss current issues their institutions consider when making investments into distressed  communities through CDFIs and current programs.
CLOSING REMARKS
James R. Klein and Dominik Mjartan, outgoing and incoming Board Chairs